Details

Written by

Rev. James L. Snyder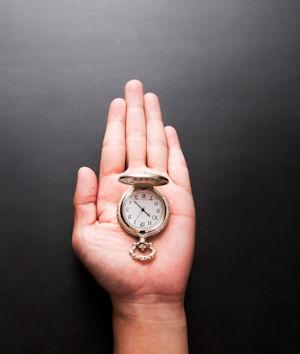 I remember my grandfather telling me that the older you get the faster time flies. Laughing at him at the time I thought it was another of his little stories he loved telling.
Just the other day I caught myself telling one of my grandchildren, "The older you get the faster time flies." Then it occurred to me. I am my grandfather. I am not sure how I got here, but here I am.
It is hard keeping up with things, especially when time ticks by so fast. Just when you think you are all caught up, you realize you have to start it all over again.
I was complaining about this the other day to the Gracious Mistress of the Parsonage. Normally, I try not to do any complaining in her presence. She has the ability of turning my complaint upside down and confusing me to the extent that I have no idea what I am complaining about.
In my complaint I said, "Where does time go?"