Details

Written by

Rev. James L. Snyder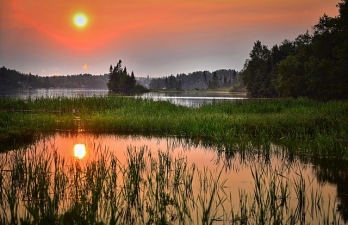 During my high school career I was no thespian, however, I could act the fool when called upon. My friend was the thespian and starred in our senior high school play, "Finian's Rainbow." One of the musical numbers was, "When I'm not near the girl I love, I love the girl I'm near."
I have altered this title a little to fit my own needs. My version goes, "When I'm not in the season I love, I love the season I'm in." It is a wonderful motto and has solved quite a few problems down the years. Just don't ask me to sing it for you. I can, but you do not want to hear it... believe me.