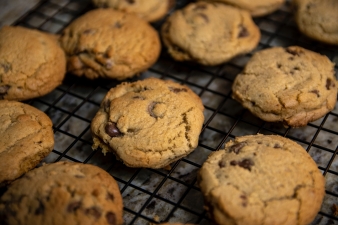 I must admit I don't get away with very much, and I never have. It's not that I never try. It's just that whenever I try to get away with something, it always backfires.
I wish there were a class somewhere entitled, "How You Can Get Away with Anything." I certainly would sign up. But I haven't found it yet.
Every time I do something behind the Gracious Mistress of the Parsonage's back, she always turns around. I don't know if she has eyes in the back of her head or if it's just women's intuition. Believe me, I will not investigate this subject.