Details

Written by

Rev. James L. Snyder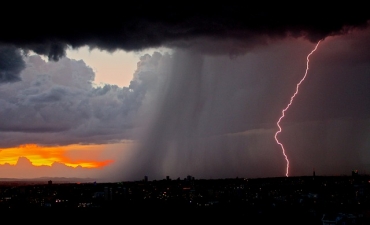 In our house, thunder has a variety of meanings. Some not as good as others, but that is another story. Either way, I am not a fan of thunder.
Recently, some heavy thunder visited our area along with rain and lightning. I was beginning to understand how Noah felt during his first night in that Ark. Some of the thunder was so loud it seemed like it was inside our house.
Thankfully, I lost my heebie-jeebies a long time ago.
All week long the rain came and with the rain was lightning and of course, thunder. What in the world would a rainstorm be without thunder?