Details

Written by

Rev. James L. Snyder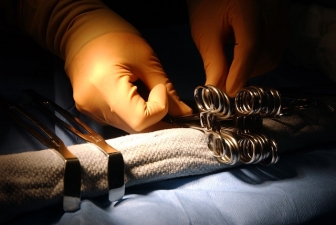 Enjoying a casual evening at home, reclining in my favorite easy chair reading, while the Gracious Mistress of the Parsonage was chatting on the telephone. I seldom pay attention to phone conversations. After all, I only get one side of the conversation, which may be misleading at the very best. I've been caught in that trap before with some pretty dire consequences. I am not going to get caught again, if I can help it.
Then an odd phrase caught my attention: "plastic surgery." My ears perked up and I heard my wife say, "I certainly agree with that article and I'm going to do some plastic surgery myself."
Well, you can imagine what thoughts were racing through my head. When she hung up the telephone, I queried her about it.