Details

Written by

Rev. James L. Snyder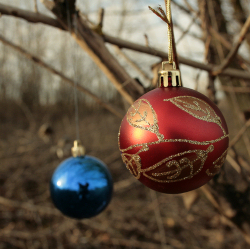 I never have to look at the calendar to know when the Christmas holiday season is approaching. As soon as I lay down my fork on Thanksgiving Day, the battle drums begin to roll. Somebody, who apparently does not have much of a life, takes a pot shot at the Christmas holiday. You would think, from some of their comments, the Christmas holiday was the greatest conspiracy in all of human history.
According to these protesters, the very word "Christmas," offends them to no degree. They forbid people to say cheerfully, "Merry Christmas," as if those words in and of themselves would create the repair of damage to the person hearing them.
To placate these value-challenged patrons, some businesses have chosen not to put the word "Christmas," anywhere near their business, replacing that offensive word with the words, "Happy Holidays." Even employees are prohibited wishing customers a Merry Christmas but rather a "Happy Holiday." This, according to the all-wise Christmas Grinch, is more acceptable than simply saying, "Merry Christmas."