Rev. James L. Snyder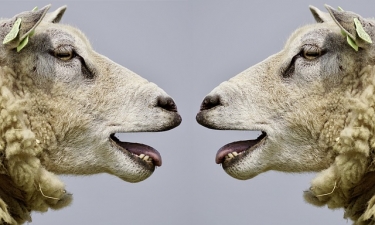 As a child, I remember my mother watching soap operas in the afternoon. I never had much interest in them; I would rather watch The Lone Ranger and his companion Tonto.
One afternoon I was sitting in the living room while she was watching one of her soap operas. I was trying to figure out what in the world was happening. None of it made sense and it seemed to be more drama than anything else. Why they call it, "soap opera" I will never know because they could use more soap in their conversations.
My mother would talk to the characters on TV telling them what they should be doing and saying. Several times, she yelled at them giving them instructions. I caught her with tears in her eyes over a certain situation; I could not tell you now what that situation was.