Rev. James L. Snyder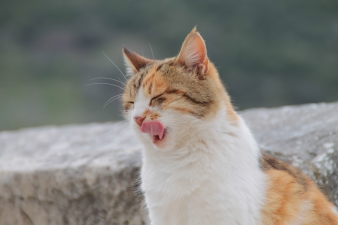 One thing truly amazes is how fast Thanksgiving goes. Here I am in the living room relaxing in my easy chair just one day after Thanksgiving.
My ears are still ringing with all the chatter that went on around our Thanksgiving dinner table. It is so beautiful to get together with family to celebrate.
As I was sitting in my chair, I noticed I was feeling rather stuffed. The Gracious Mistress of the Parsonage is an expert at stuffing turkeys. I am the turkey she stuffs the best. She never takes credit for it because all through the dinner, she asks me, "Don't you think you've had enough?"