God's Penman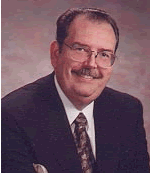 The Reverend James L. Snyder is an award winning author whose writings have appeared in more than eighty periodicals including GUIDEPOSTS. In Pursuit of God: The Life of A. W. Tozer, Snyder?s first book, won the Reader?s Choice Award in 1992 by Christianity Today. Snyder has authored 8 books altogether.

Rev. James L. Snyder has a knack for making fun of daily frustrations and will increase your humor aptitude so you too can discover that life is less stressful when you?re laughing. Through these essays, you will realize that humor and religion belong together and that its OK to keep from taking yourself and others too seriously.
Details

Written by

Rev. James L. Snyder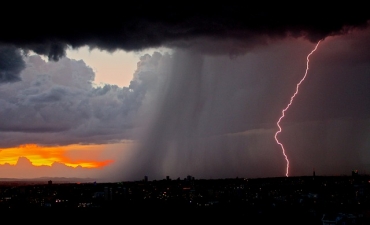 In our house, thunder has a variety of meanings. Some not as good as others, but that is another story. Either way, I am not a fan of thunder.
Recently, some heavy thunder visited our area along with rain and lightning. I was beginning to understand how Noah felt during his first night in that Ark. Some of the thunder was so loud it seemed like it was inside our house.
Thankfully, I lost my heebie-jeebies a long time ago.
All week long the rain came and with the rain was lightning and of course, thunder. What in the world would a rainstorm be without thunder?
Details

Written by

Rev. James L. Snyder
It was one of those weeks when the more I completed, the more I had to do. These are not my favorite kind of weeks. So frustrating.
During these weeks, the Gracious Mistress of the Parsonage finagles her infamous "Honey-Do-List" in my direction. Because I am busy doing other things and distracted, I do not actually see what she is doing.
She can slip one of her "To-Do" jobs on to my schedule without my knowing it. I see it on my schedule and assume it is one more job to do. When I see it, I say to myself, "I'll do that tomorrow." Then I can move on to my next project.
Details

Written by

Rev. James L. Snyder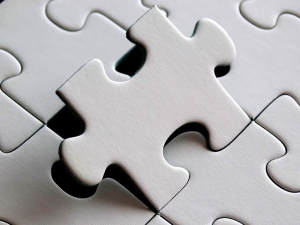 I'm not a very complicated person. I like simple things; things nice and easy. Occasionally I will do a crossword puzzle, but beside that, I enjoy the simple life.
On the other side, the Gracious Mistress of the Parsonage is very complicated. Just when I have everything figured out, I find another side of her that I did not know was there.
I suppose that is what married life is all about; year-by-year discovering new aspects of your spouse.
Details

Written by

Rev. James L. Snyder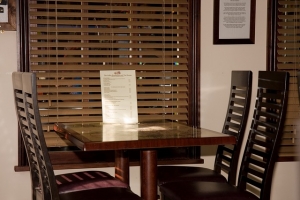 The Gracious Mistress of the Parsonage and I were dining out at a very nice restaurant. We had been on the road for two days and were weary of travel. At least, I was.
Nothing I hate more on a vacation than travel. But this time it was not so bad because my wife was doing all the driving. She's an excellent driver because she had the world's best teacher. I admit that I was her teacher.
We were seated and began looking at the menu. Then my wife said, "You don't take very many things seriously, do you?"
Details

Written by

Rev. James L. Snyder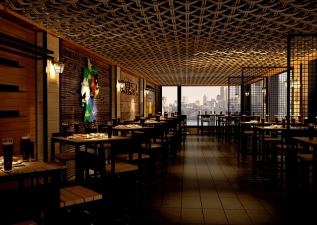 One pleasure the Gracious Mistress of the Parsonage and myself enjoy is going out for a quiet dinner together. It does not happen often, at least not often enough. When it does, it is always a delightful time and we try to take advantage of it.
The delight on my wife's side is that she does not have to cook the meal and then clean up afterwards. I have offered to help clean up, but only once and I am now forbidden to get anywhere near the dishwasher. And, for good reason.
Once in the early days of our marriage, I decided to surprise her by cooking supper for her. She spent the afternoon shopping with some friends and so I thought it was the proper time for me to do this.