God's Penman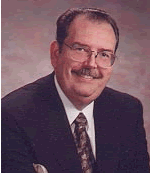 The Reverend James L. Snyder is an award winning author whose writings have appeared in more than eighty periodicals including GUIDEPOSTS. In Pursuit of God: The Life of A. W. Tozer, Snyder?s first book, won the Reader?s Choice Award in 1992 by Christianity Today. Snyder has authored 8 books altogether.

Rev. James L. Snyder has a knack for making fun of daily frustrations and will increase your humor aptitude so you too can discover that life is less stressful when you?re laughing. Through these essays, you will realize that humor and religion belong together and that its OK to keep from taking yourself and others too seriously.
Details

Written by

Rev. James L. Snyder
Of all the people who know me, no one would say I am afflicted with worryitis. They may say other things about me, which may or may not be true, but that's another story.

If you ask me, and nobody has, worry is just a waste of time that could be used more profitably. Every hour of worry takes away from an hour of happiness. There is absolutely no "rhyme or reason" to spend one moment worrying.

Actually, there is a little "rhyme," (it sounds more like rap than anything else), but I assure you there is absolutely no reason for it.

A friend has a cute motto he likes to call to mind; "Why worry when you can pray," which makes perfectly good sense. If we would spend time we would use to worry and pray, we would discover little to unduly concern us.
Details

Written by

Rev. James L. Snyder
Most people don't realize ministers are obligated to prepare and preach one great sermon in their career. In looking over my record of sermons, I noticed many "good" sermons, but an obvious lack in the list of a single "great" sermon.
Perusing my list brought back some marvelous memories. I smiled as I remembered each sermon and where I preached it. Of course, I'm at that stage of life where the old memory juices don't flow as deep as they once did.
Occasionally, I ran across the odd sermon that didn't really look familiar. I must have preached them because they were on my list, but I had no recollection of them.
Every minister has three kinds of sermons in his repertoire.
Details

Written by

Rev. James L. Snyder
Often a store has a sign with the warning, "You break it, you bought it." This is to keep people from carelessly handling the merchandise.
I'm thinking of another sign, which should be posted all through my house. "If it's broken, I bought it." This is not to say everything in my house is broken, but to point out that everything has a breaking point. And, it's not to say I can't fix anything. I just can't fix anything that is broken.
A case in point; my easy chair.
A man's easy chair, especially mine, is control central of his world. My easy chair is so situated that I can easily access my entire world. Whoever invented the easy chair must have been a genius, at least in my book.
Details

Written by

Rev. James L. Snyder
There is no greater place for personal reflection than before a fireplace with a cheery fire. Since our parsonage does not have a fireplace, the Mistress of the Parsonage has improvised.
She purchased, just for occasions like this, one of those freestanding fireplaces that, instead of burning wood, burn alcohol. There is no wood to cut or ashes to haul, which makes for a pretty good deal.
There is no smoke or fumes or the soothing smell of wood burning.
Details

Written by

Rev. James L. Snyder
Everyone who is anybody has a hobby or at least entertains the idea. Hobbies range from sports to crafts to reading and even traveling. Some hobbies don't make sense to me like collecting dead insects.
My long established hobby has earned me a membership in the POP (People Observing People) Culture. The rules specify that each member must swear not to divulge anything observed.
Being a minister, I'm not allowed to swear, so I am exempted from this rule.
I love to get a nice hot cup of coffee, a local newspaper and situate myself where I can see the most people in their natural environment. Nothing is more hilarious than observing people who don't realize they are being watched.