Details

Written by

Susan Davis
"There are those who… do not bless their mothers."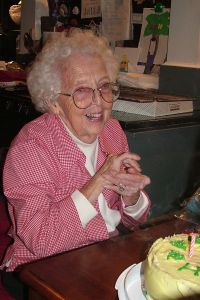 In His grace, God was leading me to deal with the impaired, unhealthy relationship I've had with my Mom to bring His wholeness, healing and ultimately even more life to me.
I've spent many years intrigued by Jesus' question of Bartimaeus when he cried out "Have mercy on me!" Now as I read the same story, there's a well of emotion that easily brings tears to my eyes. The desperate tenaciousness of Bartimaeus and the loving compassion of my Savior mirror what I've seen Him do in my life too – and so the tears of thankfulness and empathy. This is the story as told in Mark chapter 10:
46Then they came to Jericho. As Jesus and his disciples, together with a large crowd, were leaving the city, a blind man, Bartimaeus … was sitting by the roadside begging. When he heard that it was Jesus of Nazareth, he began to shout, "Jesus, Son of David, have mercy on me!"
Many rebuked him and told him to be quiet, but he shouted all the more, "Son of David, have mercy on me!"