Totally Tim
Tim Davis is a pastor at Westside Bible Church in Victoria, British Columbia, Canada. His internet past-time is the backbone of the Cybersalt sites.
Details

Written by

Pastor Tim
On behalf of Susan (Mrs. Cybersalt) and myself, I'd like to take this opportunity to wish all of you a merry and blessed Christmas. May this Christmas be one that fills your heart and soul with the fullness God desires each of us to be experiencing in relationship with Him.
A few days ago I learned of the suicide attempt of a fellow my age who this past year has been struggling within a perfect storm of loss, grief, and addiction. Poor choices made along the way have only weighed him down further as consequences have come home to roost. I know his story well because for ten of those months I have been his pastor and tried to help in so many ways. Without a doubt, the holiday season multiplied his sense of suffering and tunneled his vision so that ending it all seemed the only solution. Please note, though, that I said the "holiday season" and not Christmas, for Christmas could never do such things – Christmas in its real meaning that is.
Details

Written by

Pastor Tim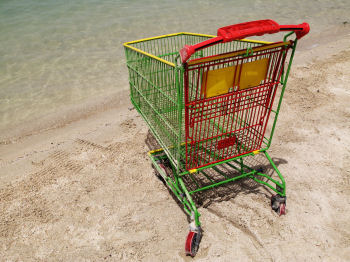 I have the power of attorney for an 88-year-old, never married woman who is confined to bed in a local nursing home. She has been a part of our church family for all of the 13.5 years that I have pastored at Westside Bible Church. Amongst my duties as POA (an acronym not far from POW for a reason) is shopping for personal items that she needs brought to the home.
That is how I came to be in the Shoppers Drug Mart this afternoon on a quest of senior proportions. It was my job to hunt down a bottle of Estee Lauder "Youth Dew" perfume, a mirror small enough to see one's chin but not large enough to see one's face, and some large nail clippers.
I was not feeling particularly enthusiastic about doing this shopping because I knew it was going to take me into parts of the store where I was going to have to ask for help. I have never been good at finding specific things in stores and as I get older (I am 44) I can see I'm getting even worse at item specific browsing.
Details

Written by

Pastor Tim
Facebook has rejigged itself again and is offering a whole bunch of new social media tools for webmasters to put on their sites. One of these tools is the "like" button. Think of it as a way for people to join your group (the old terminology was "fan page") more easily.
However, when I tried to use Facebooks' system to create the code for a like button to put on the Cybersalt site, it kept generating a "page not found" error where the button should be. I did some searching around and found what the problem was. Here's the fix that worked for me.
Details

Written by

Pastor Tim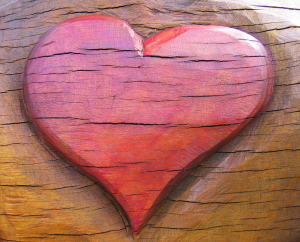 I live on the west coast of North America, so for some of you my Christmas Eve greetings always arrive out of sync with your calendar. This is especially true with those of you who are orthodox – though I enjoy the thought that someone might think I am so organized I'm two weeks head of the crowd.
May all the joy, peace, and rest in hope that God purposes for you to have through Jesus Christ be yours this Christmas.
I know the above blessing seems like the impossible for many of you to experience this year. After all, the times we live in are even harder than what we called hard times a few years ago. The global economic recession has thwarted even more people's ability to escape everyday life with the observance of holiday traditions and the distraction of material bounty.
Subcategories
The Cybersalt Shaker features devotionals and commentary written by Pastor Tim.