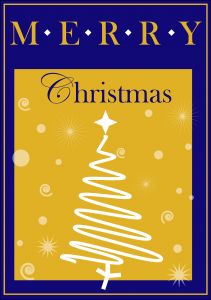 Rick, my husband, and I had a hectic holiday schedule encompassing careers, teenagers, shopping, and all the required doings of the season.
Running out of time, I got the stationer to print our signature on our Christmas cards, instead of signing each one.
Soon we started getting cards from friends signed "The Modest Morrisons," "The Clever Clarks," and "The Successful Smiths."
Then it hit me.
I had mailed out a hundred cards neatly imprinted with "Happy Holidays from the Rich Armstrongs."