Thanks to Cybersaltine S. Miholer for the original item!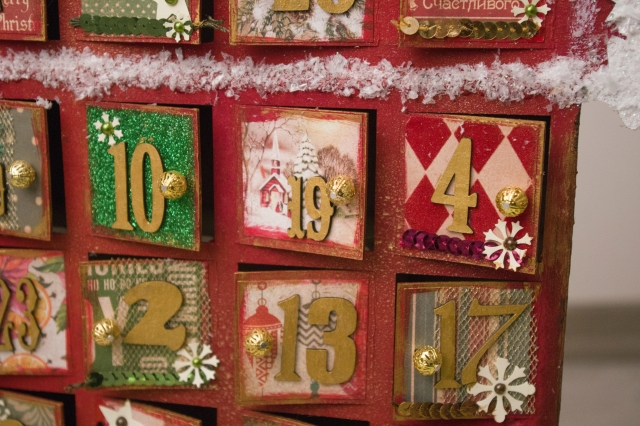 'Twas just days before Christmas, and all through the house
The wife was a'running, reminding her spouse:
"You have to shop for your folks this year;
I don't have the time to do it, my dear.
Your father likes tools; your mother likes pink.
Last year we gave them . . . sweaters, I think.
"And, yes, we're going to the program at school.
I know it's boring, dear, but try to stay cool.
Of course it's true that our kids sing offkey,
But they certainly didn't get that from me!
"I don't see how I'll get all the baking done.
Let's try doing it together. Wouldn't that be fun?
You and the kids can make gingerbread men
While I make Grandmother's fruitcake again.
"I took all our cards to the mailbox today
And am glad that project's out of the way!
I addressed one to every name on our list,
But I just know there's someone I missed.
"Anne is in charge of the program at church.
She called today to say she'd be left in the lurch
If she didn't find someone to be Joseph this year.
I told her you'd do it. OK, my dear?
"The dollhouse for Megan will look really nice
If you follow the sheet that gives you advice.
And instructions for Aaron's new bike firmly state
That all of the parts are included—isn't that great?
"Have you seen their wish lists to Santa this year?
We can't afford a one of their dream toys, I fear.
Of course, each thing cleverly designed to please
Requires investing in a caseload of batteries.
"There's a robot that's programmed to totter about.
(Perhaps we could train it to let the dog out.)
There are dollies and bears in every shape and size—
Even some that can wink their eyes.
And there are tractors and trains and cars and trucks.
Believe me, all of them cost plenty of bucks!
"I tried to finish my shopping today
When I went to the mall with Brenda and Kay.
I felt like a rat that was running a maze.
I came out of there with my mind in a haze.
"Shopping this year is really a pain.
I shopped all day—and what did I gain?
Two feet that are sore, more credit card bills,
A tension headache and stomach ills."
With a sigh and a groan she sank into her chair,
In hopes that the new year soon would be there.
"Next year will be different," she quietly mused,
As into a nap she wistfully snoozed.