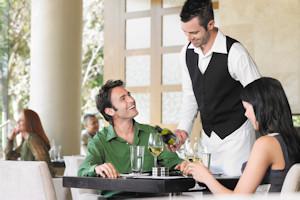 Max Greenberg was at his favorite eatery, the Second Avenue Deli, when he called over the waiter.
"Yes?" asked the busy waiter.
"Are you sure you're the waiter I ordered from?" asked Max.
"Why do you ask?" replied the waiter.
Max replied, "Because I was expecting he would be a much older man by now."