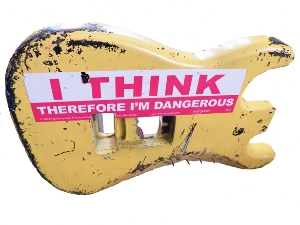 If You Can Read This, I Can Slam On My Brakes And Sue You
Forget World Peace -- Visualize Turning Off Your Turn Signal!
HANG UP AND DRIVE!
Where There's A Will...I Want To Be In It!
Ever Stop To Think, And Forget To Start Again?
This Would Be Really Funny If It Weren't Happening To Me
If We Quit Voting Will They All Go Away?
This Bumper Sticker Exploits Illiterates
Eat Right, Exercise, Die Anyway
Honk If Anything Falls Off
I Haven't Lost My Mind - It's Backed Up On A Hard-drive Somewhere