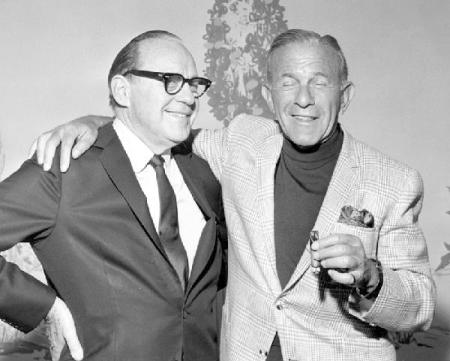 Jack Benny and George Burns became friends when both were young performers working their way up through the vaudeville circuit, and they remained friends until Benny died. One day, they were lunching at a Hollywood restaurant, and Benny was wrestling with the problem of whether or not to butter his bread.
"I like butter on my bread," he said. "But my diet strictly forbids butter. Maybe I should call Mary and ask her what to do."
"Jack," Burns said, "don't be ridiculous. You're a grown man. You should be able to decide, without your wife's help, whether or not to butter your own bread."
"You're right," Benny said. "I'll just have the butter, that's all."
When the waiter arrived with the check, Burns pointed to Benny and said, "He's paying."
"What?" Benny said. "Why should I have to pay the whole bill?"
"Because if you don't," Burns said, "I'll tell Mary about the butter."