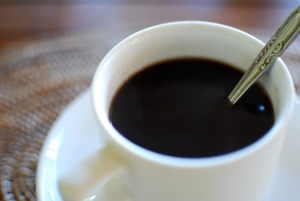 In a rush to work one morning, I pulled up to the drive-through window at a fast-food restaurant and ordered some coffee.
Because I was in a hurry, I asked them to put a couple of ice cubes in the coffee so it would cool down more quickly and I could drink it faster.
I sat there at the pickup window for a few minutes, wondering where they had to go to get my coffee, when a frustrated teenager finally came up and said, "I'm sorry for the delay, but the ice you wanted in your coffee keeps melting!"