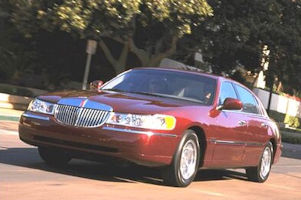 I recall a story my father used to tell about a pastor who had been at a church for 20 years. To show their appreciation for all his years of faithful service, the congregation decided to collect an offering and buy him a new car. So on the Sunday of his anniversary they had a special reception in honor of the pastor and his wife.
Lots of visitors come in for the occasion. Near the end of the reception, the chairman of the deacons got up and presented the keys to a brand new Lincoln Town Car to the pastor. The pastor was so overwhelmed he really did not know what to say.
After taking a few moments to collect himself, he addressed the congregation and emotionally stammered, "I just want you to know that I really do not appreciate this, but I sure do deserve it."