A man walked into a flower shop and after looking around for several minutes, asked the clerk if there were any potted geraniums he could buy.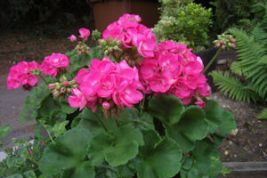 "I'm sorry," said the clerk in flower shop,
"We don't have potted geraniums. Could you use African violets instead?"
Replied the customer sadly,
"No, it was geraniums my wife told me to water while she was gone."