If you are wondering what a goober is, you can see one here.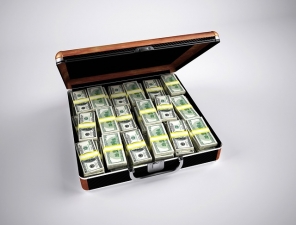 Two goobers, Bob and Joe, decided to rob a bank and all they get away with are two sacks, so they keep one each.
After a while, they meet again and Bob asks Joe, "What did you find in your sack?"
"Half a million dollars, so I bought a house," replied Joe. "How about your sack?"
Bob replied, "Bah... it was full o' bills. Little by little, I'm paying them off."