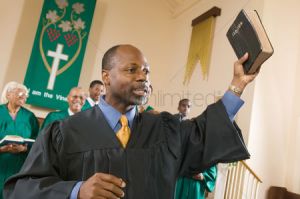 It has to be confessed that the minister was rather long-winded.
During his sermon a young wife of the congregation remembered that she had left the Sunday dinner in the gas range without regulating the flame.
She hastily wrote a note and slipped it to her husband, who was an usher.
He, thinking it was for the minister, calmly walked up and laid it on the pulpit.
The minister paused, took the note with a smile, which turned into a terrific frown as he read:
"Please hurry home and shut off the gas."