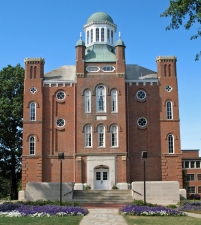 My friend, an American history professor at Mount Union College in Ohio, was asked to teach a medieval history class.
Not an expert on the Middle Ages, he was concerned about what he'd be able to offer the students. But his fears were soon laid to rest.
During the first class, he asked the students, "Why are you taking this medieval history course?"
A freshman piped up, "Because I really like the 1800's."