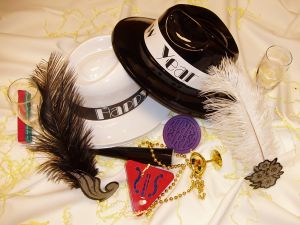 For our first New Year's together as a married couple, my wife offered me a choice of pumpkin pie, cheesecake or orange-date cake.
"Pumpkin pie," I requested.
"We've been eating pumpkin pie since Thanksgiving," Nancy protested. "Can't you choose something else?"
"Okay," I replied, "how about cheesecake?"
Making a face, Nancy said, "After all that rich food you ate over Christmas, surely you don't want cheesecake."
Recognizing my limited options, I then selected orange-date cake.
"Oh, I'm glad you chose that one," Nancy said. "Orange-date cake is a New Year's tradition in our family."