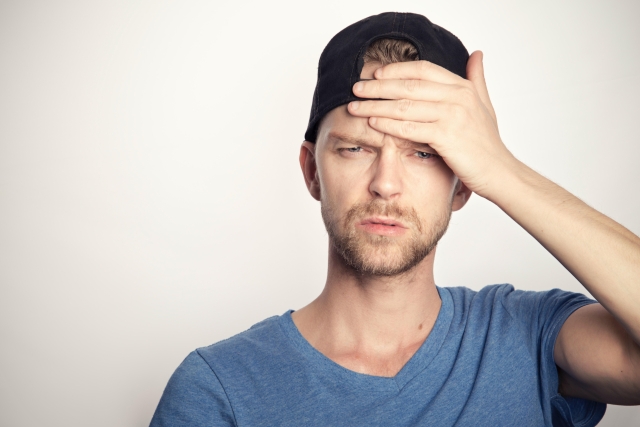 AT&T fired President John Walter after nine months, saying he lacked "intellectual leadership". He received a $26 million severance package.
Perhaps it's not Walter who's lacking intelligence...
Police in Oakland, California spent two hours attempting to subdue a gunman who had barricaded himself inside his home. After firing ten tear gas canisters, officers discovered that the man was standing beside them, shouting pleas to come out and give himself up...
An Illinois man pretending to have a gun, kidnapped a motorist and forced him to drive to two different automated teller machines. The kidnapper then proceeded to withdraw money from his own bank accounts...
Fire investigators on Maui have determined the cause of a blaze that destroyed a $1,270,000 home last month - a short in the homeowner's newly installed fire prevention alarm system. "This is even worse than last year," said the distraught homeowner, "when someone broke in and stole my new security system..."
A man in Taormina, Italy was hospitalized after swallowing 46 teaspoons, 2 cigarette lighters, and a pair of salad tongs.
A man walked into a Topeka, Kansas Kwik Shop, and asked for all the money in the cash drawer. Apparently, the take was too small, so he tied up the store clerk and worked the counter himself for three hours until police showed up and grabbed him.
More than 600 people in Italy wanted to ride in a spaceship badly enough to pay $10,000 a piece for the first tourist flight to Mars. According to the Italian police, the would-be space travelers were told to spend their "next vacation on Mars, amid the splendors of ruined temples and painted deserts. Ride a Martian camel from oasis to oasis and enjoy the incredible Martian sunsets. Explore mysterious canals and marvel at the views. Trips to the moon also available." Authorities believe that the con men running this scam made off with over six million dollars...
In Medford, Oregon, a 27-year-old jobless man with an MBA blamed his college degree for his murder of three people. "There are too many business grads out there," he said. "If I had chosen another field, all this may not have happened..."
Police in Los Angeles had good luck with a robbery suspect who just couldn't control himself during a line-up. When detectives asked each man in the line-up to repeat the words, "Give me all your money or I'll shoot," the man shouted, "That's not what I said!"
A bank robber in Virginia Beach got a nasty surprise when a dye pack designed to mark stolen money exploded in his Fruit-of-the-Looms. The robber apparently stuffed the loot down the front of his pants as he was running out the door. "He was seen hopping and jumping around," said police spokesman Mike Carey, "with an explosion taking place inside his pants." Police have the man's charred trousers in custody...
A man spoke frantically into the phone: "My wife is pregnant and her contractions are only two minutes apart!". "Is this her first child?" the doctor asked. "No, you idiot!" the man shouted. "This is her husband!"
In Modesto, CA, Steven Richard King was arrested for trying to hold up a Bank of America branch without a weapon. King used a thumb and a finger to simulate a gun, but unfortunately, he failed to keep his hand in his pocket.
BBC Radio Suffolk "You weigh up the pros and cons and try to put them in chronological order."
DAVE BASSETT, Radio 5 Live Shane Ritchie: "What's your name?"
Contestant: "Eva."
Shane Ritchie: "Short for?"
Contestant: "Eva."
ITV "If England are going to win this match, they're going to have to score a goal."
JIMMY HILL, BBC Fern Brittain: "So you're a schoolteacher. And what sort of children do you teach?"
Contestant: "Schoolchildren."
BBC2 "You could hear everyone's eyebrows going higher and higher into their foreheads."
Member of 'Piece by Piece', Radio 1 "Beethoven, Kurtag, Charles Ives, Debussy - four very different names."
Presenter, BBC Proms, Radio 3 "It's like learning to play golf. Just when you think you've cracked it, they move the goalposts."
Adrian Love, Southern Counties Radio "Cystitis is a living death, it really is. Nobody ever talks about it, but if I was faced with a choice between having my arms removed and getting cystitis, I'd wave goodbye to my arms quite happily."
Louise Wener (of Sleeper) in Q Magazine "...an idea someone picks up and runs with, only to find they've painted themselves into a corner."
Labour Spokesperson, BBC1 "Morcelli has the four fastest 1500-metre times ever. And all those times are at 1500 metres."
David Coleman (who else?), BBC1 Listener: "My most embarrassing moment was when my artificial leg fell off at the altar on my wedding day."
Simon Fanshawe: "How awful! Do you still have an artificial leg?"
Talk Radio "The pit say PUMP ON, that probably means to switch the pump on."
Murray Walker, BBC Interviewer: "So did you see which train crashed into which train first?"
15-year-old: "No, they both ran into each other at the same time."
Radio 4 "The lack of money is evident but you've got 12,000 volunteers who'll break their back to make sure it's a success." Today Program (on the Paralympics)
Presenter to palaeontologist: : "So what would happen if you mated the woolly mammoth with, say, an elephant?"
Guest: "Well in the same way that a horse and a donkey produce a mule, we'd get a sort of half-mammoth.
Presenter: "So it'd be like some sort of hairy gorilla?"
Guest: "Er, yes, but elephant shaped, and with tusks."