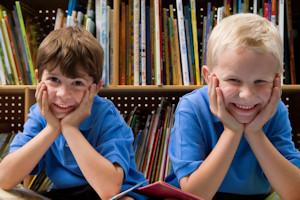 Thanks to list member Lowell Guebert for sending in this real life, happened to her, CleanLaugh.
Two of our grandchildren (Kevin, age 8 and Jeremy age 13) were doing some school homework in the same room at home when Kevin goofed on something or other.
Kevin: "Oh, silly me! I forgot!"
Jeremy: "Well, Kevin, if forgetting stuff is silly, then Mom's hilarious."