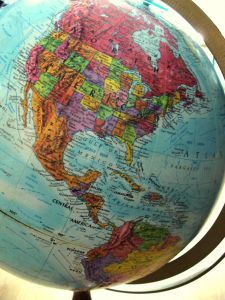 When the end of the world arrives how will the media report it?
USA Today: WE'RE DEAD
The Wall Street Journal: DOW JONES PLUMMETS AS WORLD ENDS
National Enquirer: SHEEP MISSING ALL OVER WORLD
Microsoft Systems Journal: APPLE LOSES MARKET SHARE
Sports Illustrated: GAME OVER
Wired: THE LAST NEW THING
Rolling Stone: THE GRATEFUL DEAD REUNION TOUR
Readers Digest: BYE
Discover Magazine: HOW WILL THE EXTINCTION OF ALL LIFE AS WE KNOW IT AFFECT THE WAY WE VIEW THE COSMOS?
TV Guide: DEATH AND DAMNATION: NIELSON RATINGS SOAR!
Lady's Home Journal: LOSE 10 LBS. BY JUDGEMENT DAY WITH OUR NEW "ARMAGEDDON" DIET!
America Online: SYSTEM TEMPORARILY DOWN. TRY CALLING BACK IN 100 YEARS
Inc. magazine: TEN WAYS YOU CAN PROFIT FROM THE APOCALYPSE
Microsoft's Web Site: IF YOU DIDN'T EXPERIENCE THE RAPTURE, DOWNLOAD SOFTWARE PATCH RAPT777.EXE.
IBM: ARMAGEDDON TOLERANT SOFTWARE NOW AVAILABLE!
N.Y. Post: WHAASSSUP ?
Boston Globe: STRONG N.E. WINDS PREDICTED
North Korean Central News Agency: AMERICA BLOWS UP WORLD
Arizona Republic: TEMPERATURES EXPECTED TO HIT 1016 F TODAY