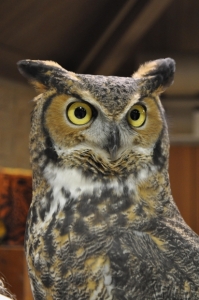 *Words and Questions From the "Wise"*
I intend to live forever. So far, so good.
If Barbie is so popular, why do you have to buy her friends?
Support bacteria - they're the only culture some people have.
When everything's coming your way, you're in the wrong lane.
When I'm not in my right mind, my left mind gets pretty crowded.
What happens if you get scared half to death twice?
Energizer Bunny arrested; charged with battery.
I poured Spot remover on my dog. Now he's gone.
I used to have an open mind, but my brains kept falling out.
Shin: A device for finding furniture in the dark.
How do you tell when you run out of invisible ink?
Laughing stock: Cattle with a sense of humor.
Why do psychics have to ask you for your name?
All those who believe in psychokinesis raise my hand.