Cybersalt News
Hello, is it me you're looking for?
No, I haven't been kidnapped and brainwashed by Lionel Ritchie. But I have been busy pastoring, acting as power of attorney for someone, and avoiding the paparazzi who keep mistaking me for Tom Selleck (a lifelong problem).
So what's new in the last while? I'm glad you asked.
My wife has a new post on her "Simply Susan" blog. You can read "Adventure Unleashed" at:
https://www.cybersalt.org/simply-susan
There is also a new item on the FunBlog. If you like small garages described in a language I don't speak I think you will enjoy it.
https://www.cybersalt.org/funblog

I hope you enjoy the rest of today's digest.
---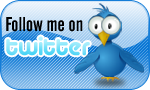 | Or Be A Cybersalt Fan on

Here is today's CleanLaugh - "Manservant"
Because of a shortage of maids, the minister's wife advertised for a manservant. The next morning a nicely dressed young man came to the front door. "Can you start the breakfast by seven o'clock?" asked the minister.
"I guess so," answered the man.
"Can you polish all the silver, wash all the dishes, do the laundry, take care of the lawn, wash windows, iron clothes and keep the house neat and tidy?"
"Say, preacher," said the young fellow rather meekly, "I came here to see about getting married but if it's going to be as much work as all that, you can count me out right now."
You can rate this joke at:
https://www.cybersalt.org/cleanlaugh-archive/4288
---
---
Today's CleanPun - Lost Envelope
Young Mary was a dutiful child. She obeyed every rule and never once contradicted the commands that were issued daily to govern her life.
One day, when her aunt was bedridden with the flu, Mary was given the responsibility and duty of picking up her aunt's pay envelope. If the refrigerator was to be stocked for the week ahead, Mary and the rest of the family would need the money. The young girl duly went to the proper factory pay wicket, picked up the salary and hopped and skipped merrily homeward.
Alas and alack and other cries of lamentation! The envelope was jounced from her pocket. What consternation! What weeping! Mary was sent back over her route but to no avail.
Finally, she ran to the police station and cried to the desk sergeant, "I've lost my aunt's pay!"
"Cut the pig latin," the sergeant said, "just tell me where you lost them."
- By Himie Koshevoy
---
Today's One-liner
"Give a man a fish and feed him for a day.; give a man a stick of dynamite and soon the whole village will be strewn with mud, seaweed, and unidentifiable chunks of fish."
---
The Cybersalt Digest is a ministry of Pastor Tim and Cybersalt
https://www.cybersalt.org/cleanlaugh
Pastor Tim pastors at Westside Bible Church, Victoria, British Columbia http://www.westsidefamily.org
Please vote for the CleanLaugh List and Site at http://www.cybersalt.net/rdvote.htm