Cybersalt News
Hey everyone! Here's some of what's new on the Cybersalt Site today.
My wife has a new entry in her "Simply Susan" blog. You can read "Are You Skeptical" at:
https://www.cybersalt.org/simply-susan
I tried to add a new video to the FunBlog today, but this one they want you to watch right from the site so I only have the link to it. It's video of a shark biting a guy. How is that funny you ask? The answer is at:
https://www.cybersalt.org/funblog
While we are talking about sharks and links, here is another off-site link you may enjoy. Who'd of thought you could see the sharks so well from space:
Sharks From Space
The sharks from space link is actually one I sent out on Twitter and Facebook. You don't have to wait for me to get around to putting a mailing together to know when new things are on the Cybersalt Site. Just use the links below to add Cybersalt to your Twitter or Facebook.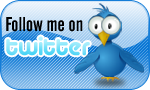 | Or Be A Cybersalt Fan on

---
Here is today's CleanLaugh - "Curfew"
This young man was elated when he turned eighteen in a state where curfew is 11:00 p.m. for anyone under seventeen years of age.
He told his Dad how happy he was that now he could stay out until 3:00 a.m. if he wanted.
"Yes you can stay out as late as you want, but the car is under seventeen and it has to be in the garage by eleven." His father said.
You can rate this joke at:
https://www.cybersalt.org/cleanlaugh-archive/4307
---
---
Today's CleanQuote
"Resurrection life is certainly not a grave situation. Try it sometime."
---
Today's Illustration - "Honesty"
Featured Illustration items are well suited for introducing or illuminating a point in a sermon, speech, or devotional. Funny, moving, or perhaps even graphic, the point of them is the point you make with them.
Serving as a Marine recruiter in western North Carolina, I found a young man who met all the requirements and was ready to enlist. I explained the importance of being truthful on the application, and he began filling out his paper work.
But when he got to the question "Do you own any foreign property or have any foreign financial interests?" he looked up at me with a worried expression. "Well," he confessed, "I do own a Toyota."
We enlisted him the next day.
---
The Cybersalt Digest is a ministry of Pastor Tim and Cybersalt
https://www.cybersalt.org/cleanlaugh
Pastor Tim pastors at Westside Bible Church, Victoria, British Columbia http://www.westsidefamily.org
Please vote for the CleanLaugh List and Site at http://www.cybersalt.net/rdvote.htm