Cybersalt News
Oh look, chicken Thursday! Yeah, I know it's Wednesday but if you knew how much I like that commercial you'd understand.
Speaking of days, do you remember what Sunday is? That's right, it's Mother's Day. Why not get a jump on getting her a really nice, sentimental, make mom feel like a million bucks recession friendly gift by sending her a Smilebox Mother's Day card
.
Here's what's new since the last Cybersalt Digest went out.
Sometimes church signs state the obvious and other times they miss it at the same time. You'll see what I mean at:
https://www.cybersalt.org/funny-misc-pictures/4343
If you like angry camels, jumping kittens, or motivational raps, you'll be glad to catch up on the the latest FunBlog additions at:
https://www.cybersalt.org/funblog
Rev. James Snyder is noticing his wife's "honey do" list while "Keeping an Eye on the end of the Trail" at:
https://www.cybersalt.org/featured-blogs/gods-penman/4339
And finally - I don't want you to think I'm desperate to be liked, but the fact remains that I like to be liked and its now easier to like Cybersalt by simply clicking on the Facebook icon below.
I hope you enjoy the rest of today's Cybersalt Digest!
---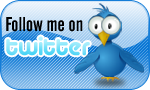 | Or Be A Cybersalt Fan on

Here is today's CleanLaugh - "Late at Walmart"
Charley, a new retiree greeter at Walmart, just couldn't seem to get to work on time.
Every day he was 5, 10, 15 minutes late. But he was a good worker, really tidy, clean-shaven, sharp minded and a real credit to the company and obviously demonstrating their "Older Person Friendly" policies. One day the boss called him into the office for a talk. "Charley, I have to tell you, I like your work ethic, you do a bang up job, but your being late so often is quite bothersome."
"Yes, I know boss, and I am working on it."
''Well good, you are a team player. That's what I like to hear. It's odd though your coming in late. I know you're retired from the Armed Forces.
What did they say if you came in late there?"
''They said, 'Good morning, General, can I get you coffee, sir?'''
You can rate this joke at:
https://www.cybersalt.org/cleanlaugh-archive/4342
---
---
Today's CleanPun - April Showers
We all know that April showers bring May flowers, but what do May flowers bring? Pilgrims!
---
Today's One-liner
"The cardiologist's diet: If it tastes good ... spit it out."
---
Today's CleanQuote
"True friendship is like sound health; the value of it is seldom known until it is lost." - Charles Caleb Colton
---
---
Today's Illustration - "Changing Times"
Featured Illustration items are well suited for introducing or illuminating a point in a sermon, speech, or devotional. Funny, moving, or perhaps even graphic, the point of them is the point you make with them.
While I was employed by a private corporation and assigned to the space-shuttle program, my job included ordering supplies.
One of the engineers asked me to get a new dictionary for him. The request form said, "State reason this item is needed," so I asked him why he wanted one.
I expected his answer would be "My old copy is lost" or "The cover is falling off." Instead he replied, "My edition defines spaceship as an 'imaginary aircraft.'"
He got his new dictionary.
---
The Cybersalt Digest is a ministry of Pastor Tim and Cybersalt
https://www.cybersalt.org/cleanlaugh
Pastor Tim pastors at Westside Bible Church, Victoria, British Columbia http://www.westsidefamily.org
Please vote for the CleanLaugh List and Site at http://www.cybersalt.net/rdvote.htm