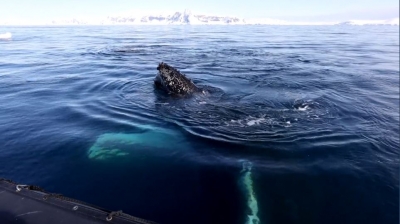 Sunday greetings everyone - and welcome to August!
Is anybody out there excited about the upcoming release of Joomla 4.0.0? I am. If you are too, email me and let me know what you are looking forward to.
Today's video share is another one with whales. I really enjoyed watching this a few weeks ago. The fact that it was shot in Antarctica was a bonus for me!
Click watch to watch the video.
Enjoy the rest of today's mailing!
~ Pastor Tim