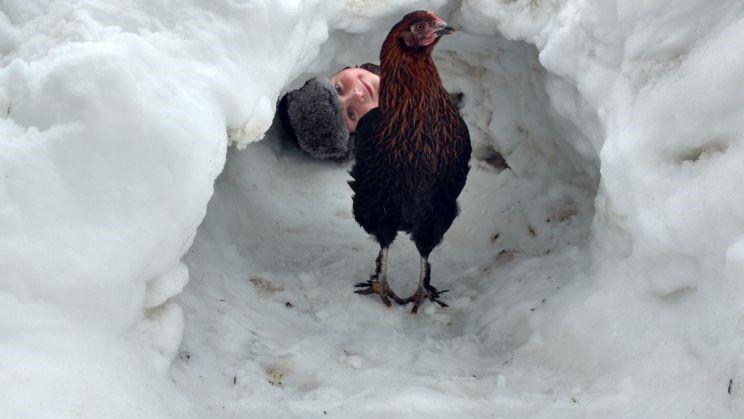 Oh look, Chicken Thursday.
I asked for chicken pictures last week and I got some chicken pictures! Today's Chicken Thursday shoutout is to Sharon who sent this picture of her grandson Aaron playing with his chicken in a snow tunnel. While I have a few more pictures in the queue, feel free to send more to This email address is being protected from spambots. You need JavaScript enabled to view it.
In other Cybersalt news, I had a real treat today when Cybersaltines Bill and Beth Romahn connected with me during their West Coast travels. Bill contacted me some time ago about wanting to give me his collection of emergency humour reserves from his speech writing days. Amongst many things, he used to write speeches for the Minister of Agriculture when Pierre Trudeau (Justin's dad for you young Canucks) was Prime Minister. Having said that (and lost half of my Canadian readers who just deleted this e-mail), it was nice to sit down with Beth and Bill and talk a little bit of Cybersalt and a bunch of life.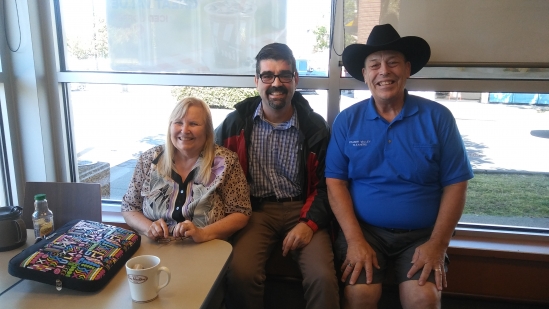 Enjoy the rest of today's mailing!
~ Pastor Tim