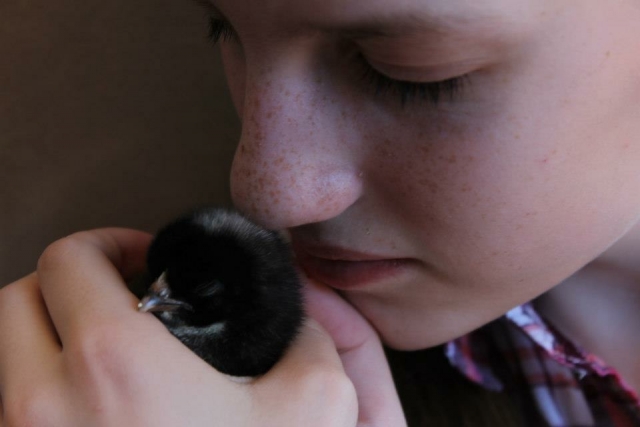 Oh look, Chicken Thursday!
Today's Chicken Thursday shoutout is to Heather P., who sent a bunch of chicken pictures. This one is of her daughter Kathleen with one of their flock - though to keep things light let's just say they don't have any chickens right now.
Thank you to everyone for your kind comments after I announced my upcoming retirement from Westside Bible Church. Some have wondered if I will be continuing on with Cybersalt. The simple and big answer to that is, "Yes!" and I'll have more to say about that in the near future.
What will be changing is the ministry focus that Susan and I will have. We will be working to help churches with the process of refugee sponsorship as well as helping individuals and churches support persecuted Christians overseas through Pakistan Evangelistic Ministries.
Enjoy the rest of today's mailing!
~ Pastor Tim