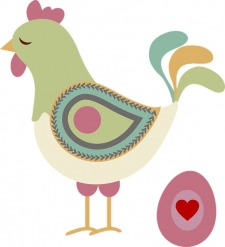 Oh look, a very rare Valentine's Chicken Thursday!
I realize Valentine's Day isn't always an easy day. Whether it is for you or not, give Psalm 91 a read today and try to spot the "chickenish" part that is a comfort to all!
www.biblegateway.com/passage/?search=Psalm+91&version=NIV
Enjoy the rest of today's mailing!
~ Pastor Tim