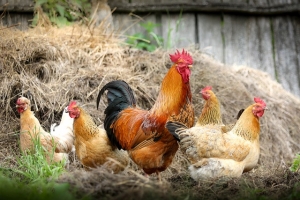 Oh look, the first Chicken Thursday of 2019 - Happy New Year!
One of the services Cybersalt offers is virus and malware removal. In fact, I am able to offer this remotely around the world. The software I use to clean computers and that I recommend to people who want something beyond plain Jane (no offence to all the Janes out there) programs is MalwareBytes. You can use the full version on trial basis for 14 days and then drop down to the free version beyond that.
www.cybersalt.org/malwarebytes
Enjoy the rest of today's mailing!
~ Pastor Tim