Oh look, Chicken Thursday!
Today's Cybersalt news is really big. Mrs. Cybersalt and I are going to be grandparents; our eldest daughter and husband are expecting in February!
We've known this wonderful news since the beginning of June, but have been waiting for the go ahead to spread the word. Keeping our excitement a secret that long probably aged the both of us, but that doesn't matter because as young as we are (I am 46 and my wife is not) it will be at long time before this child looks at pictures of us today and realizes just how much life we have in us.
Needless to say, our whole family is thrilled - as evidenced by this picture of my mom (who is also not 46) taken right after she learned - via a special note in her birthday card - that she was going to be a great grandmother.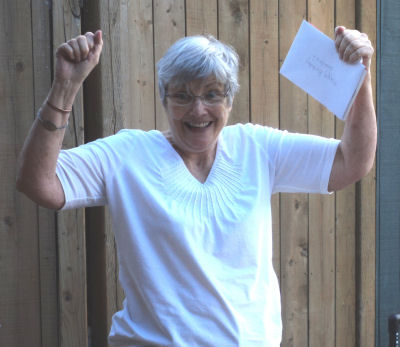 Enjoy the rest of today's mailing.