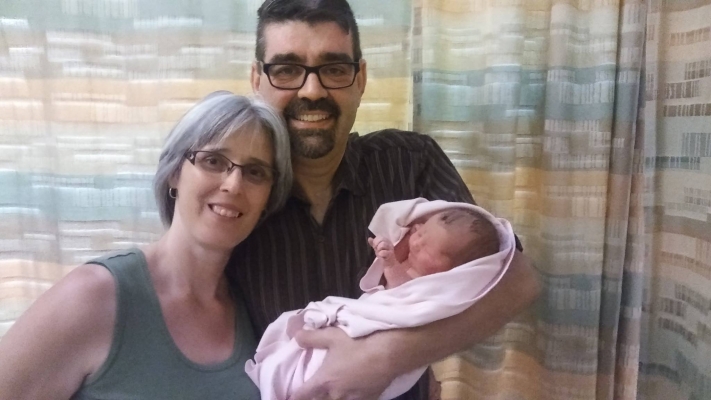 Oh look, Chicken Thursday!
On December 24th Grandma Cybersalt and I found out grandchild #3 was on the way and on this past Monday (July 25th) we got to meet . . . . . . . HER!
Introducing Naomi Alice Driver, born at 5:19am on July 25. 7lbs 7oz, 20.5 inches and - for those who know to ask - with nothing extra to report. Congratulations to the new parents Esther Driver and Joshua Driver.
Enjoy today's mailing!
~ Pastor Tim