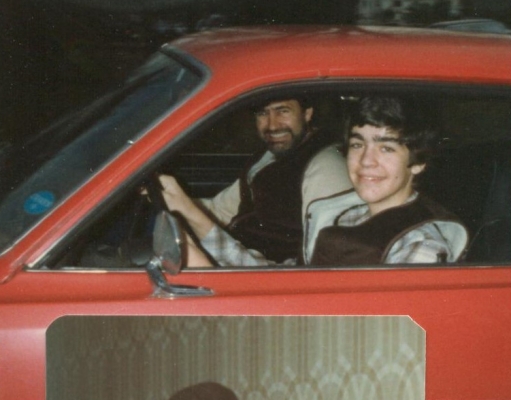 Sunday greetings everyone!
Happy Father's Day to those of you for whom this is a day to celebrate, and comfort, grace and peace to those for whom it is not.
I want to wish my Dad, Larry, a happy father's day. This is a picture of him and me a long time ago! Any guess on what make and model that car is?
I realized that on these special occasion days the this news section gets kind of long with link, so I have put all the links to Cybersalt's Father themed content on one page at:
www.cybersalt.org/fathers-day
Finally, new on the Cybersalt site today; Rev. James Snyder was ready for a rest when his wife told him it was time to go on vacation. You can read "Vacation Time Again?" at:
www.cybersalt.org/gods-penman/vacation-time-again
Enjoy the rest of today's mailing!
~ Pastor Tim