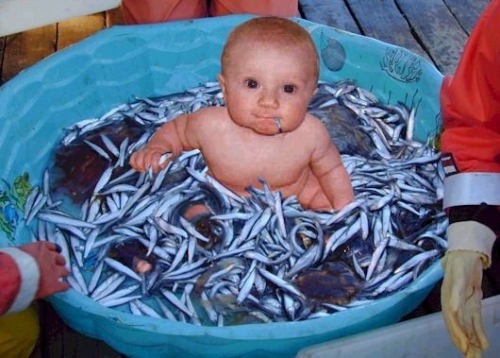 Just because you don't like sardines is no reason to throw the baby out. You'll understand when you see the newest Funny Picture on the Cybersalt site at:
www.cybersalt.org/funny-pictures/baby-sardines
Also, woot for reaching Quote #1500 today! Mrs. Cybersalt has been working hard on generating the new photo image versions that are tagged for Cybersalt.
Enjoy the rest of today's mailing! ~ Pastor Tim