Oh look, Chicken Thursday!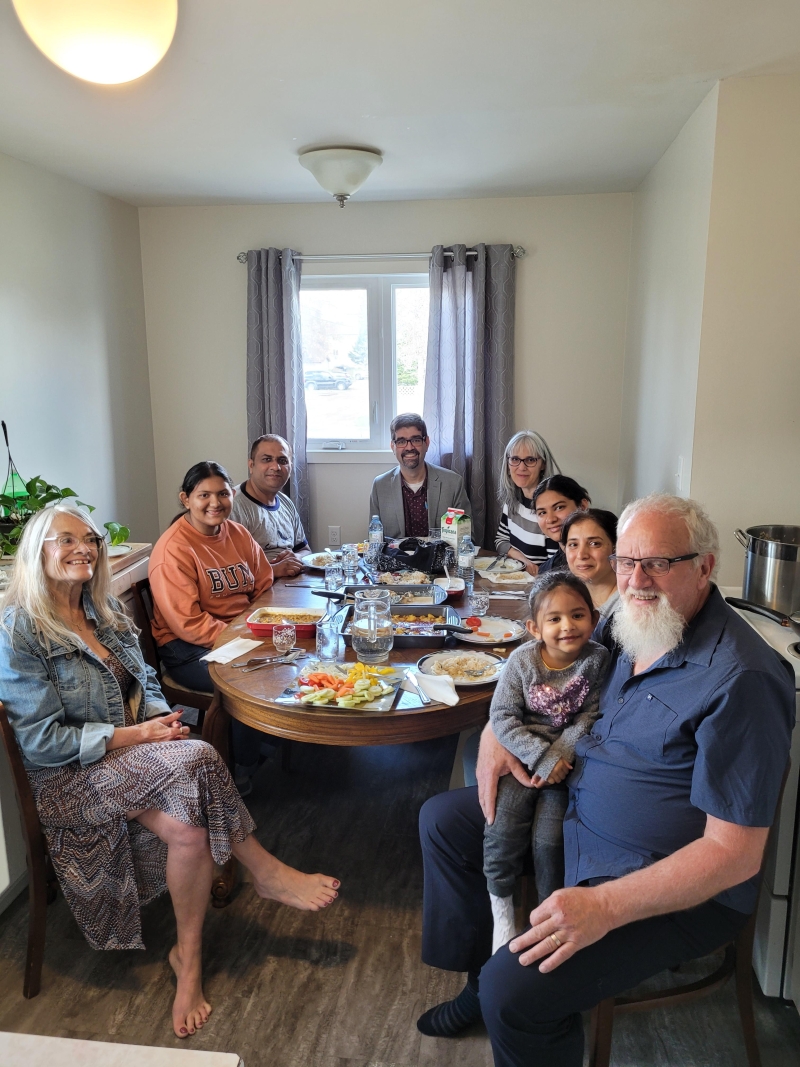 There were no mailings last Sunday and Thursday because grandma Cybersalt were away at our association's Western Conference to report on and promote refugee sponsorship amongst our churches. While there were many very enjoyable moments while we were away, but by far the best was getting to have lunch and spend the afternoon with the Guhl family, pictured here.
Almost 10 years ago, they were hunted in Pakistan because of their faith in Jesus. They fled to Thailand where they waited and waited for another 8 years for a durable solution where they could restart their lives. That new beginning started back in January when they arrived in Melfort, Saskatchewan, sponsored by a local church.
Gathered around the table in this picture are 5 of those newcomers (the 6th is behind the camera) and one of the pastors and wife of the church that sponsored them. The work of rescuing refugees is a long and emotional one. Enjoying a meal with these people and then going for a walk with them in their new community refilled our emotional tanks.
Today's video share introduces us to a robot named "Daisy." Daisy wants something you may have - or may already have given up!
Click here to watch the video
Here is the rest of today's mailing.
~ Pastor Tim