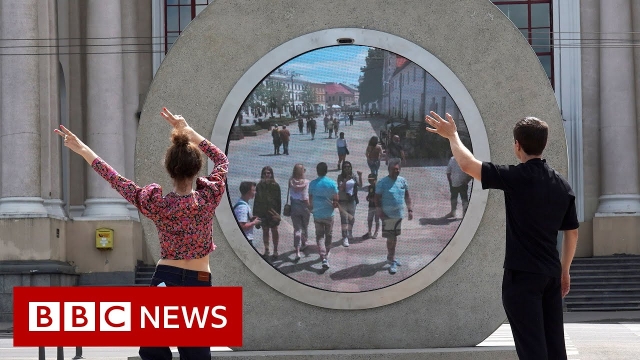 Sunday greetings everyone.
The rains have returned to Cybersalt World Headquarters as we enter into the season of our late fall and early winter storms that roll in off of the Pacific Ocean. This weekend our island experienced an "atmospheric river." Basically, there was so much rain (to the north of us) that it seemed like there was a river overhead. Not only is it a blessing for the fish who are spawning and the water reservoirs that are being refilled, it also gives people who like to complain something fresh to be unhappy about.
Before I get to today's video share, I'd like to share an article that was written by a friend of mine. Donna Leung's article, "Keeping Everything Together" is a great reminder for the times we live in:
compasspointbc.com/keeping-everything-together/
Today's video share is a fun experiment with technology. The 'Portal' built between Lithuanian and Polish cities reminds us we have much in common as human beings - another great reminder for the times we live in:
Click here to watch the first video.
Enjoy the rest of today's mailing!
~ Pastor Tim