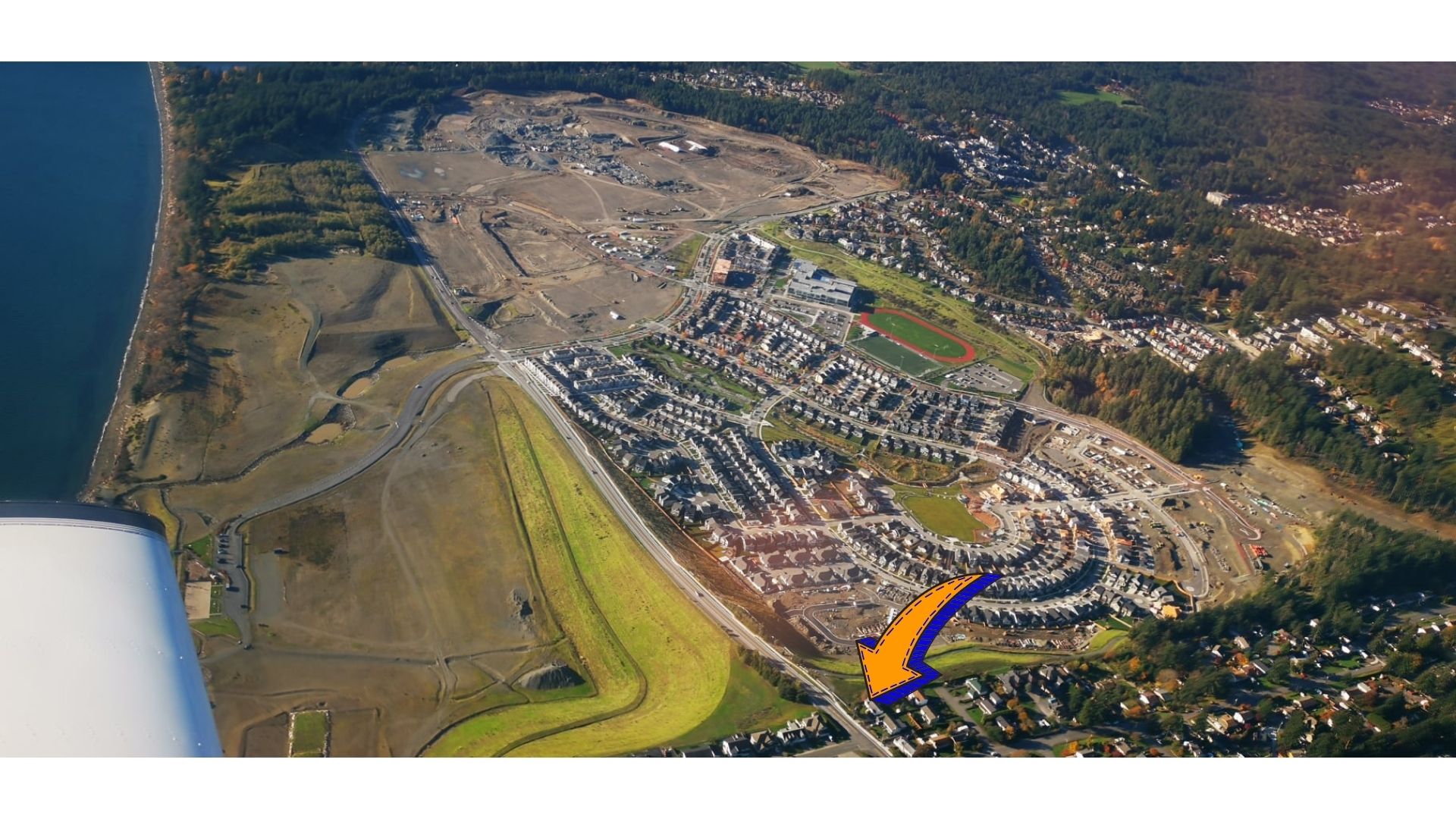 Sunday greetings everyone.
The fire on the cargo ship off the coast of Cybersalt World Headquarters is out. All that is left is for the salvage company to collect all the fridges and other cargo that is floating up the west coast of our island. There are over 100 containers still missing.
Speaking of Cybersalt World Headquarters, someone shared on Facebook a picture they took today as they flew over the new housing development that is next door to us. I've marked CWH with an arrow. If you happen to be parachuting in the area, feel free to drop in - keeping in mind you are liable for any roof damage you may cause! (You can click on the image to help you aim!)
Today's video share is a French video, but you don't need to speak French to enjoy it!
Click here to watch the video.
Enjoy the rest of today's mailing!
~ Pastor Tim