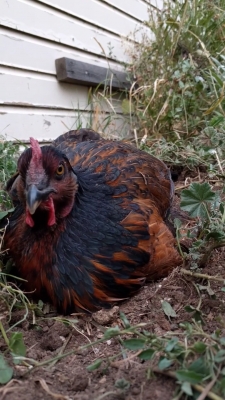 Oh look, Chicken Thursday!
Today's Chicken Thursday shoutout is to Geoff F., who sent a video of Happy Girl. To watch, click on the snapshot on the right.
As I mentioned on Sunday, I totally missed that last Thursday was the 19th anniversary of the first Cybersalt Digest - which was originally call "Pastor Tim's CleanLaugh List." If you want to read that joke you can do so at:
www.cybersalt.org/clean-jokes/brave-firefighters
And if you want to go way back, you can see it in it's original form (ignore the links at the end since they are all broken):
groups.yahoo.com/neo/groups/cleanlaugh/conversations/messages/1
Enjoy the rest of today's mailing!
~ Pastor Tim