Sunday greetings everyone and Happy Canadian Thanksgiving eh!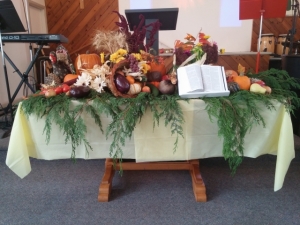 If you are in the mood for a Thanksgiving sermon you will find more than you can shake a drumstick at at:
www.westsidefamily.org/tag/180-sermons-on-thanksgiving
Also, my sermon from last Sunday is now on the Westside Bible Church website. When we fan into flame what God has entrusted to us, we will find greater ability to entrust what we have to Him. You can hear more about that by listening to "Entrusted for that Day" at:
www.westsidefamily.org/messages/entrusted-for-that-day

And finally, for today, Rev. James Snyder Rev. James Snyder's wife tricked him into helping with a yard sale. You can read "Why I Am Suspicious of All Yard Sales" at:
www.cybersalt.org/gods-penman/why-i-am-suspicious-of-all-yard-sales
Enjoy the rest of today's mailing!
~ Pastor Tim