Sunday greetings, everyone - and Happy Thanksgiving in Canada!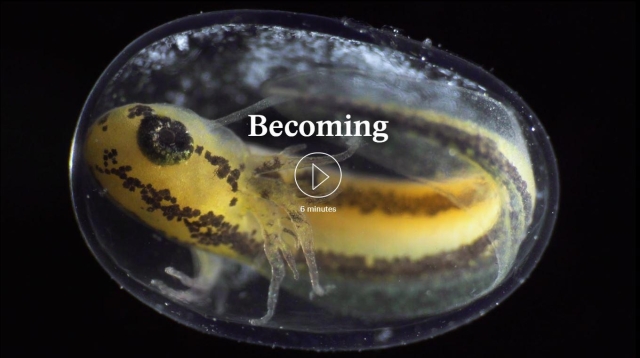 Grandma Cybersalt and I headed up island yesterday and had a fun day with two of our kids and their families. We had a great turkey meal together and returned home with some yummy leftovers to enjoy today.
Today's video share is an amazing timelapse of a mountain newt beginning as a single cell and fully developing from there.
Click here to watch the video.
Enjoy the rest of today's mailing.
~ Pastor Tim