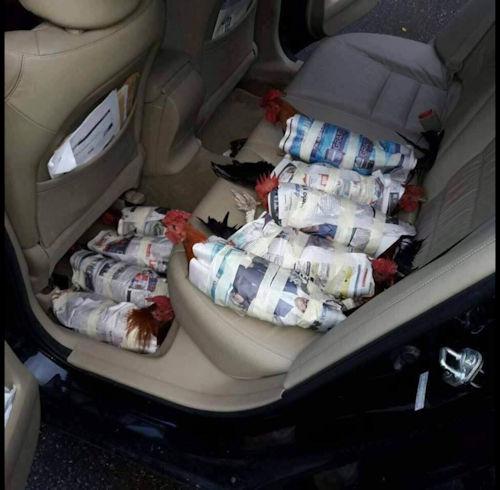 Oh look, Chicken Thursday!
Today's Chicken Thursday shoutout is to John B., who sent this great picture of chickens being evacuated ahead of Hurricane Irma. I personally would have used bacon instead of newspaper - you know, to save a step later - but that would have probably messed the upholstery up even more!
Thanks to all who responded with interest to connect with Christian refugees who have fled Pakistan for Thailand and now find themselves in terrible circumstances. I'm working to match you up as soon as possible. The time change between here and there, varying levels of English (my only language) and trying to make sure they understand the initial nature of the connection is slow going at times. Thanks for your patience.
Enjoy the rest of today's mailing!
~ Pastor Tim