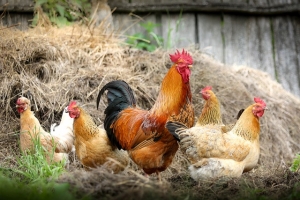 Oh look, Chicken Thursday!
Today, for the first time in over 6 months, I had a business lunch with one of my clients. We met up at the local Denny's. Arriving at the parking lot, I put my mask on to walk from the car into the restaurant, used the hand sanitizer at the front door, and then proceeded to the booth where he was already seated.
Once seated, I took my mask off and we caught up on our days, our lives, the faith in Jesus that we share, and then we checked out the menu. He, being in his 70s, told me he what he was going to order from the seniors' menu. I asked him what the senior age was at Denny's and he replied, "55."
And then it dawned on me again; in 7 weeks I am going to be a senior citizen!
This may explain why I often run into situations that make me think, "I'm too old for this!"
I'm not complaining because a lot of people and doctors have helped me get to the age I am and I am grateful. But there is nothing like a little context to keep things in perspective.
Enjoy the rest of today's mailing!
~ Pastor Tim