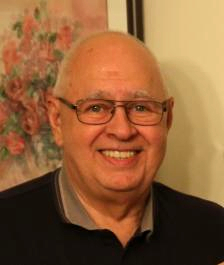 Happy Birthday Dad!Sunday greetings everyone - and happy birthday to my dad!
This week's man-cold may have actually been a man-flu! I have recovered to the point of having to try to stay awake during the day and trying to sleep during the night (and not vice versa).
It seems others are recognizing that Rev. James Snyder is getting older - and he's just fine with that. You can read "I Wasn't Born Old It Just Happened That Way" at:
www.cybersalt.org/gods-penman/i-wasn-t-born-old-it-just-happened-that-way
Enjoy the rest of today's mailing!
~ Pastor Tim