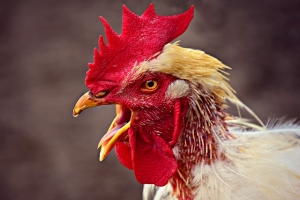 Oh look, Chicken Thursday!
Remember me, lol?
Two weeks ago there was no Chicken Thursday mailing because of a DOS attack on the server. Last Chicken Thursday something happened to my newsletter software and the Cybersalt email templates went a little wonky. I could have searched for and fixed the problem, but for a long time now there has been a new version of the program available and I decided it was time to update. This meant that I had to redo the Cybersalt Digest template which was, like me, getting old and tired anyways.
After missing last Sunday's mailing, I am happy to present to you a new, responsive, mobile friendly Cybersalt Digest template. There may be some tweaks left to do over the next few weeks, but I think it's a big improvement.
Enjoy the rest of today's mailing!
~ Pastor Tim