Endless Government - No More Elections
(I wrote this for my denomination's national prayer guide in mid November for publication in December. Therefore, I have left the text as is for effect. I know there have not been 8 recounts.) As I write this, it is mid-November. By the time most of you read this, Canadians will know who their next government will be and Floridians will probably be finishing their 8th manual recount of presidential ballots. (Florida legislators are considering changing all bingo cards in their state from the "dab" to "punch" method in training for the 2004 presidential elections.)
The process of changing governments at regular intervals is a complex, detailed task of mammoth proportions that must take place. It must take place because the finite humans that lead us eventually get either worn out or out of date. Wouldn't it be great if we could just elect one government forever that would serve well and uphold unchanging principles as the times we live in change. Just imagine it: endless government.
The Christmas season reminds us that God has a plan for endless government. His plan for the end of governmental change was expressed through Isaiah:
For to us a child is born, to us a son is given, and the government will be on his shoulders. And he will be called Wonderful Counsellor, Mighty God, Everlasting Father, Prince of Peace. Of the increase of his government and peace there will be no end. He will reign on David's throne and over his kingdom, establishing and upholding it with justice and righteousness from that time on and forever. The zeal of the LORD Almighty will accomplish this. (Isaiah 9:6&7 - NIV)
Just think about it! No more polls, no more lawn signs, no more rhetoric, no more debates, no more politics. Just Jesus ruling for eternity over all!
Endless Government. I'll vote for that.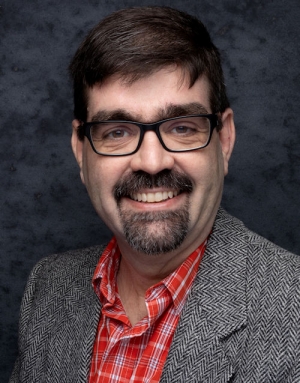 Pastor Tim has retired from pastoring local churches and is now working alongside his wife to help refugees and persecuted Christians.
For more about Cybersalt, the business, head on over to www.cybersalt.com